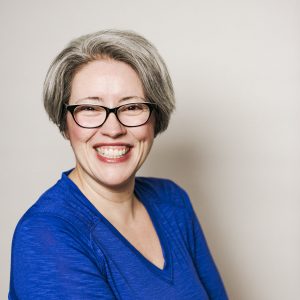 Valerie Lopez
Producer / Interviewer / Editor
Valerie grew up watching Saturday Night Live, ALF and has seen live comedy across the country. She started interviewing local Austin comics for the podcast extension of ComedyWham.com in January 2016 because she wanted to know more about the lives of comics off stage. After attending local comedy festivals, she boldly asked if national comics would also talk to her and lucky for her and us, many have said yes. She's interviewed comics from Austin, Canada, Los Angeles, New York, England, Australia, and Kuala Lumpur. The live podcast has been featured in Austin and at Lysistrata Comedy Festival. Her co-host Miss Purrington can often be heard contributing to the podcast.
Her style of interview is very much a meandering conversation - what was their first set like? What inspires, scares, brings and keeps them in comedy? The answers are almost always fascinating and highly entertaining insights into the mind of a comic. With her casual and friendly interview approach, she hopes to one day be known as "The James Lipton of Austin Comedy". A girl can dream can't she?
She's been featured in the Austin Chronicle contributing her picks for 2022 Moontower Just For Laughs Comedy Festival, The Return of Cap City Comedy Club, Top 10 Comedy News Stories for 2022, and a cover feature about Fallout Theater. Her articles can be found here.
She was profiled for Texas Standard here
She oversees all the goodness that Comedy Wham tries to bring to the comedy scene.
When she's not podcasting, watching or performing comedy, Valerie is a proud parent of a smart-aleck junior comedy fan and works as a number cruncher.
Stuff by Valerie